November 5th, 2014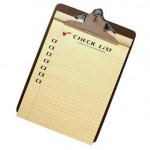 November 18th
All girls will wear their dress uniform for the entire rehearsal. Here's what they need to have:
BLOUSE-White, long sleeved blouse with a Peter Pan collar purchased directly from SBGC
SKIRT-navy, rented from SBGC
HOSIERY-Flesh, colored-no knee highs, knee socks or anklets
SHOES-dark dress shoes, such as flats and low heel (no lace ups or sandals)
HAIR-should be away from eyes and face. SOLID navy hair bows or headbands. Headbands can also be the color of the singer's hair
JEWELRY-can be post/non dangling earrings, watches, and rings
Chorale and Chamber Singers will be provided with a cummerbund and bow tie; Concert will be provided with a bow tie.